You may have designed the best website in the world, but it may not benefit you or your business at all unless you have a great web host, too. With all of the options that are available, it can be difficult to figure out what web hosting service will meet your needs. There are several different characteristics that you should look for when you are choosing the best web host for your website.
Fast, Reliable Service
If your website is down, you won't receive the traffic that you need to succeed. Plus, if a search engine brings up your website, but the site is down when the person tries to look at it, he or she will simply choose another similar website. This results in a loss of potential traffic and/or business for you. The same can be said for slow-running sites. An individual is likely to abandon a site that takes quite some time to load in favour of a faster-running site. It is important to your bottom line that your web host not only be reliable but fast, as well.
Customer Service and Technical Support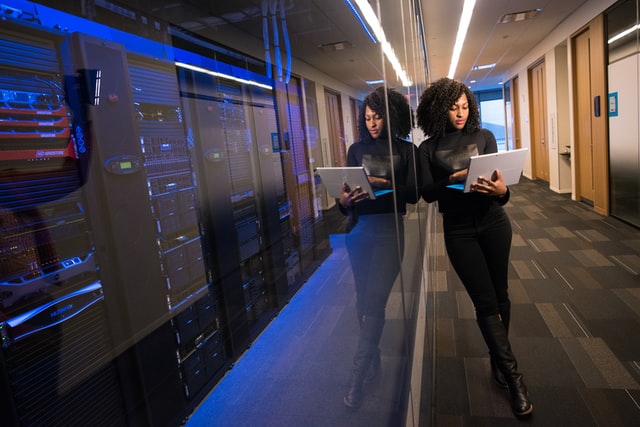 There can be significant technical difficulties in any type of web hosting. Having an easily accessible and helpful customer service representative is key. You will have to connect with the support staff at some point about something. When you do, you should be able to access staff by phone, chat, or by email and get an immediate response. It is also important that tech support be available to you at any time you need it. As the Pixelpoke website points out, this means availability 24 hours per day, seven days per week.
Price and Payment Plans
One concern for many website owners is the ultimate cost of a web host. While there are free web hosting services that are widely available, they are typically limited in function. Free web hosting platforms also may plague your website with advertisements for wholly unrelated products or services.
It is also wise to look for some flexibility in payment plans. It may be substantially cheaper to go with a year's worth of service from a particular web host. This can be problematic, however, if you ultimately don't like the service. If you prepaid for a year or several months of service, you're basically stuck with that service, even if it isn't working for you. The only alternative at that point is to try another service and end up paying for both of them. The downside is that you will be paying for, but not using, one of those services. You should look for a monthly payment option that allows you to stop or switch service after a month or two if it isn't to your liking. This is especially the case when you start out using a new web host.
Space and Size Limitations
Make sure that the web host has enough space for your needs. As an article on The Site Wizard points out, if you plan to eventually expand your site substantially, you want to make sure that the web host has the space available for you to do so. Likewise, some web hosts, and especially free web hosts, place maximum sizes on the different types of files that you want to upload to your site. In other cases, the web host may not allow you to upload some types of files at all. If you need to upload certain types or sizes of files for your website, then you must ensure that your web host can accommodate that need.
Ease of Control Panel Usage
Whether your web host calls it a control panel or another type of navigation system, this is the vehicle by which you can control or manage different aspects of your account. At the very least, you need to be able to easily complete simple tasks like adding an email address or changing a password. Depending on your needs, you may want even more control and the ability to make changes without contacting technical support. This is another characteristic to look at when choosing a web host.
There are clearly a number of different factors to consider when choosing a web host for your website, only some of which are discussed here. If you have more specialized or particularized needs for your website, then you need to look at those considerations, as well. By examining all of these characteristics of a prospective web host, you can make a choice that is most beneficial to you and your website.
Rounak Jain is a copywriter for ProlimeHost, a dedicated server solutions provider in the US.