Many companies like to add some Christmas sparkle to their brand during the festive period to show their warm wishes to their customers and it can be a great way to put an extra smile across the faces of your consumers. In this blog post, I will briefly discuss several ways for you to make your WordPress website Christmas themed.
Start the Christmas Countdown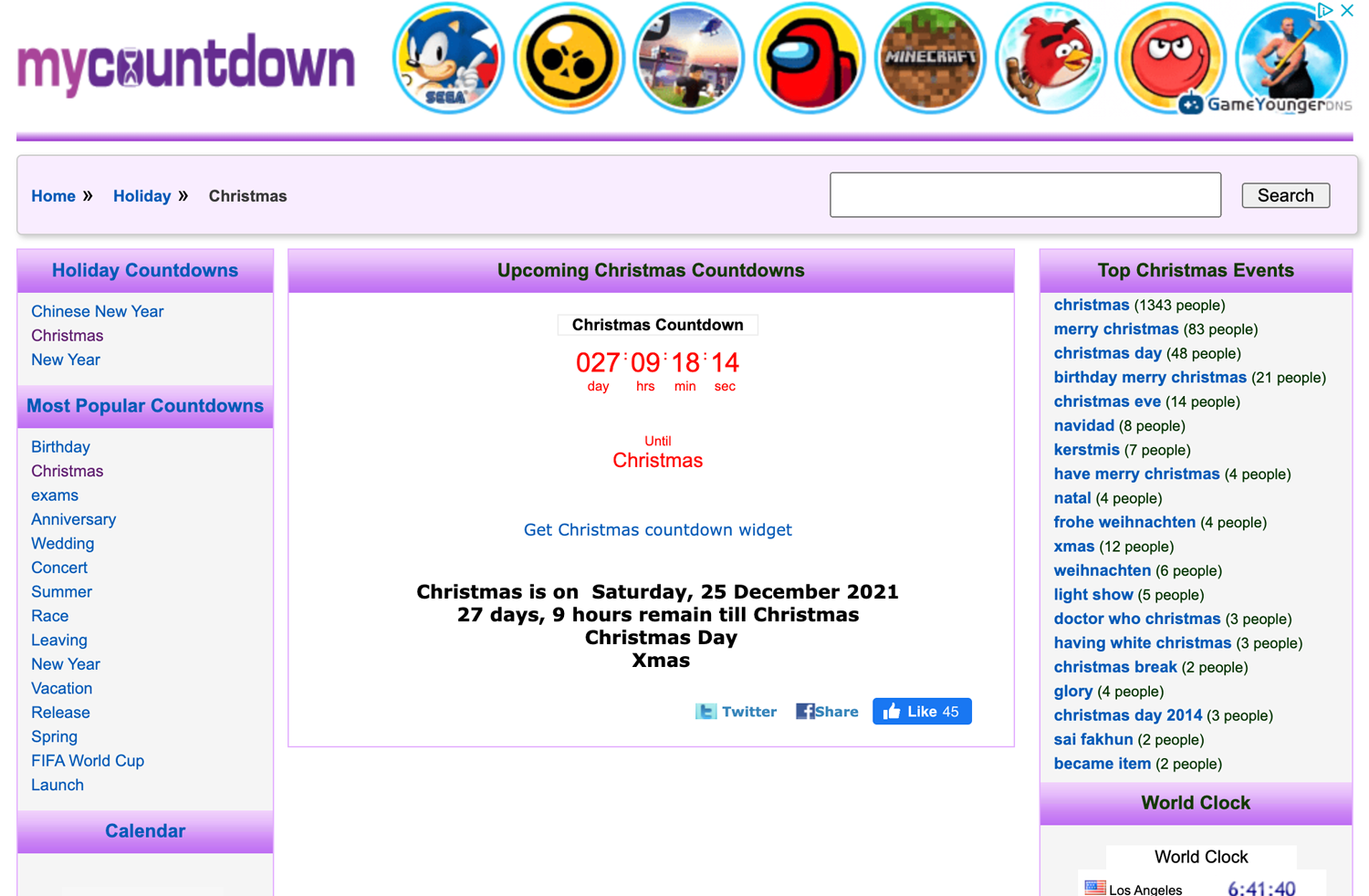 Christmas is coming, the goose is getting fat, please put a countdown in the old WordPress site.
Now I know it's not long to Christmas with only four days to go but even still we can get excited for the lead up to the 4-day countdown and put some festive cheer into the world. Try one of these downloads you might like.
Christmas Countdown to help make your WordPress website Christmas themed
Christmas Logo
Time to turn your logo on from being dull and drab to bright, outlandish and all wrapped up for Christmas. There are many corporations who now want to show their Christmas spirit and show they aren't as Scrooge-like as they may seem just take a look at a few examples below.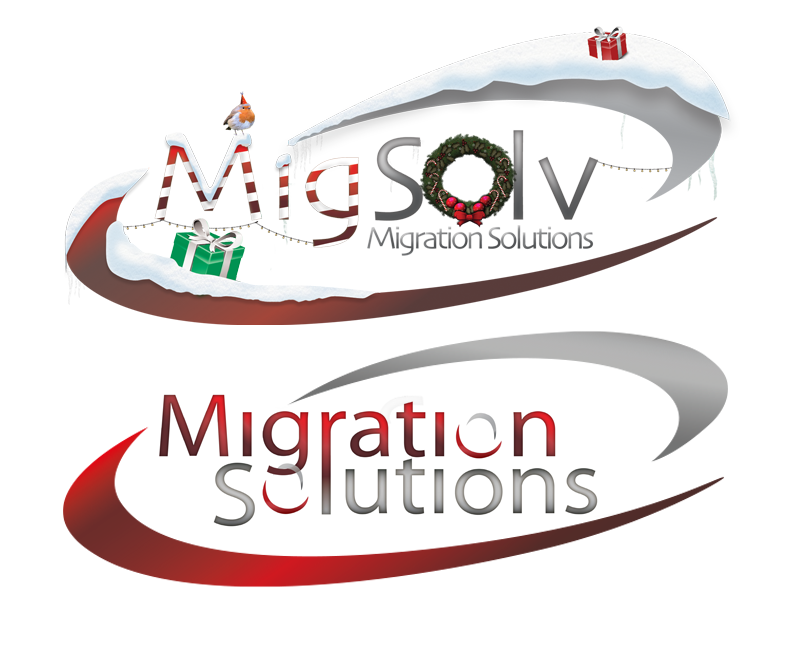 Pretty snazzy aren't they! Seasonal logos not only show you know what time of year it is but they also show potential customers that they care about what is going on in their lives and provide a sense of connection to the business than a constant corporate image might otherwise give. I don't usually plug my services on my blog but if you need your logos 'personalized then please contact me and I can alter your logos for all seasons or special occasions, just drop me a line about my graphic design services.
Let it snow! Let it snow! Let is snoooooow! Hoping that you will get a white Christmas this year but the weather woman says it unlikely? Do not fear, Xmas Snow is here! Now, during the Christmas season, or even in a summer heatwave, you can have snow trickle down your website to give a feeling of Christmas. Simply click the link here to make your website have a Christmas snow scene.
 Christmas E-Cards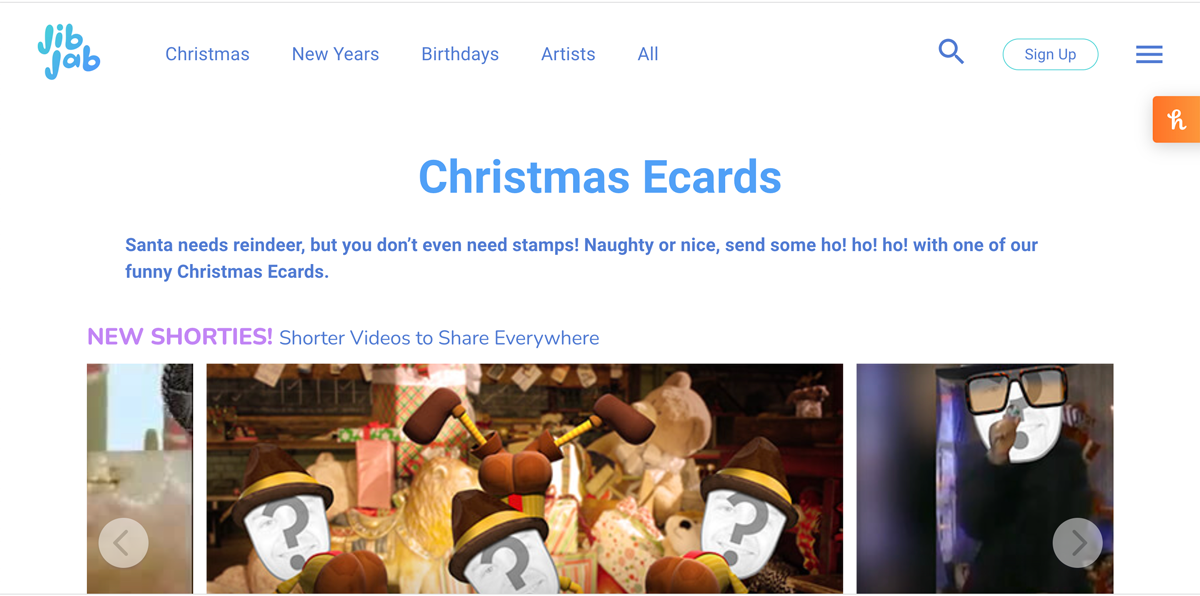 Put that final bit of Christmas joy into your website visitors and social media users and create a Christmas E-Card. You can personalize them too by putting your head on the characters to add that little bit of humour and show your customers you are not just a corporation but you are a human being.
Make your wordpress website christmas themed
So just a few little tips before I wind down for the Christmas period. I hope you all have a fantastic Christmas and Santa brings you all you wish for and more. Have a great time and don't eat too many sprouts! 🙂
Click the image above to see my Christmas e-card to you, my avid readers! Merry Xmas! 🙂
P.S. At this time also don't forget to help and support those who may be having a tougher time than most as that is what Christmas is truly about, goodwill to ALL. So please do what you can to help those you may turn a blind eye to.
The Change Creative is supporting  South Liverpool's food bank this Christmas and will be for the foreseeable future. I hope to see these eventually not needed but until that time comes we need to be aware of everyone in need of help. I apologize to preach but it's something that more of us need to be aware of and make this world a better place. God bless everyone.