There is a lotta lotta information out there about digital marketing and how to get your website seen and generate sales leads and by golly, don't you just worry that you've missed something? Hubspot, probably one of the biggest, if not the biggest, digital marketing agencies offers a service to see if your website is meeting the online marketing 'grade'. Take some to grade your websites digital marketing via how well it is performing.
Grading your website
To begin click here to grade your website's digital marketing and enter your website URL and your business email. Once you have done this HubSpot will visit your website and begin to grade you based on the basic five digital marketing criteria.
Blogging ( Now Performance )
Social Media ( No Longer Analysed )
SEO
Lead Generation ( Now Security )
Mobile.
Once the assessment has been done you will be brought a screen like mine below.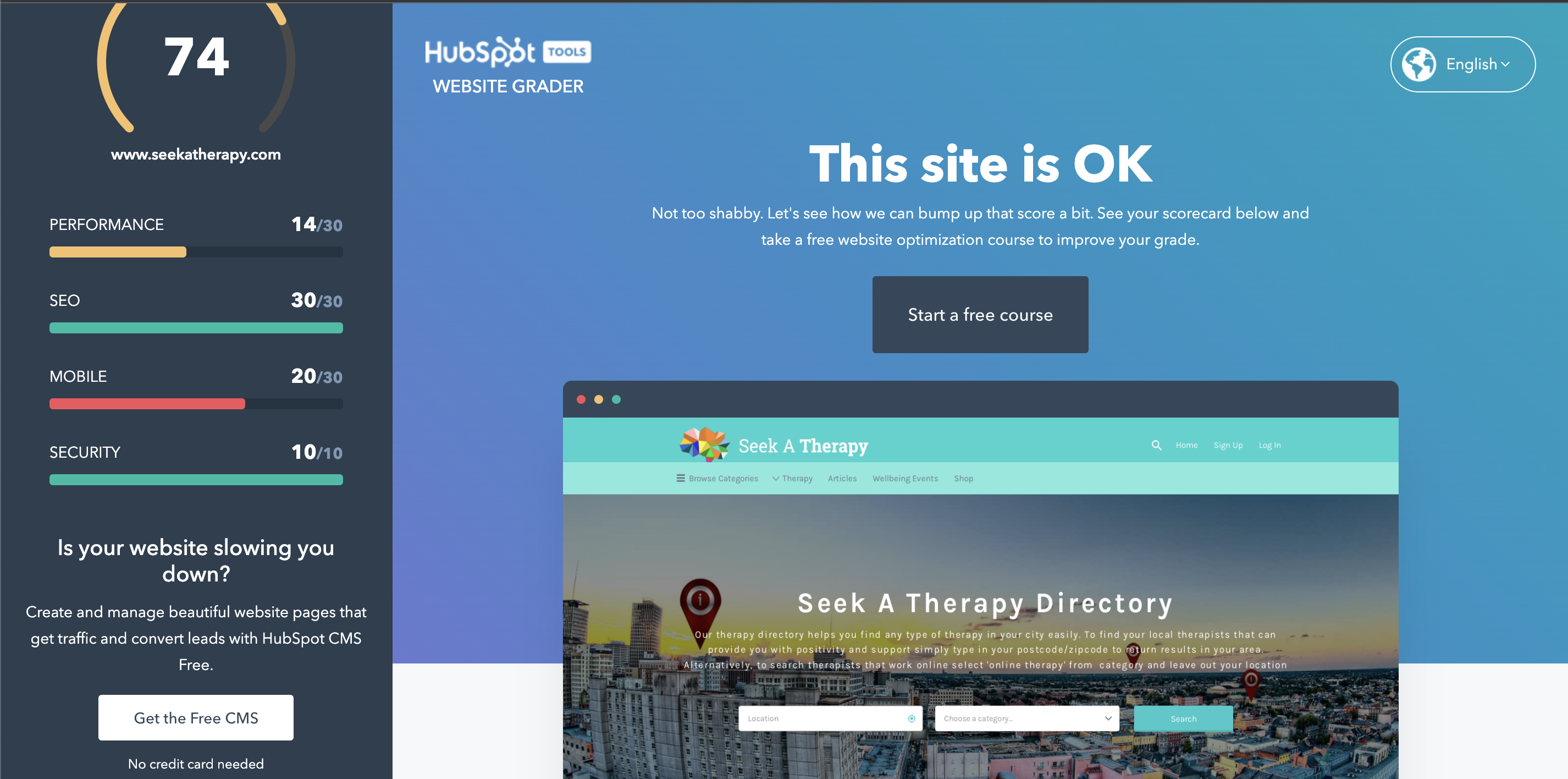 I was quite chuffed to see that my website scored quite highly on all aspects of digital marketing other than a lead generation but alas, it is not a problem. I have clicked on 'Read more' and Hubspot to explain what I am missing out on and how I can improve my efforts to attract the right traffic to my website. Hubspot is even kind enough to allow you to download a free e-book on the basics of each category if you should want to study the particular topic you are lacking.
Website digital marketing: blogging
No longer assessed by Hubspot but still important ( 2022 )
As you are reading this blog post right now it is quite clear I blog and I blog as often as I physically can considering time constraints. Hubspot, after studying my website discovered on average I blog approx every three days and how many shares, retweets and likes each blog post received.
They also identify that it is important to have access to your blog on the homepage, something I felt would be necessary for my website visitors to access my latest five articles. Most people use WordPress to blog and I do recommend the platform as the best tool for the job, as it easily integrates into your current website once you have access to databases and most hosting providers have easy install options so you don't necessarily need to be a web developer.
Anyway,  Hubspot seemed pretty pleased here so I moved on to the Social Media section.
Website digital marketing: Social Media
This is no longer a part of the analysis but still important ( 2022 )
Every single business in the modern age, no matter how anti-social the managing director is, MUST be on Twitter as it is a great place to share your blog posts with a tag or two. I would disagree that Facebook is a necessity for B 2 B style businesses but HubSpot seemed pleased I had a Facebook Page nonetheless.
It seems a shame they don't speak of all the other social media channels that are available out there and take more of them into consideration as you may have noticed in the header, I have many social media channels and stay quite regular on them all.
That is the key with social media, to make sure you stay active on all channels you have access to otherwise you will start to lose followers and be at the forefront of people's minds.
Website digital marketing: SEO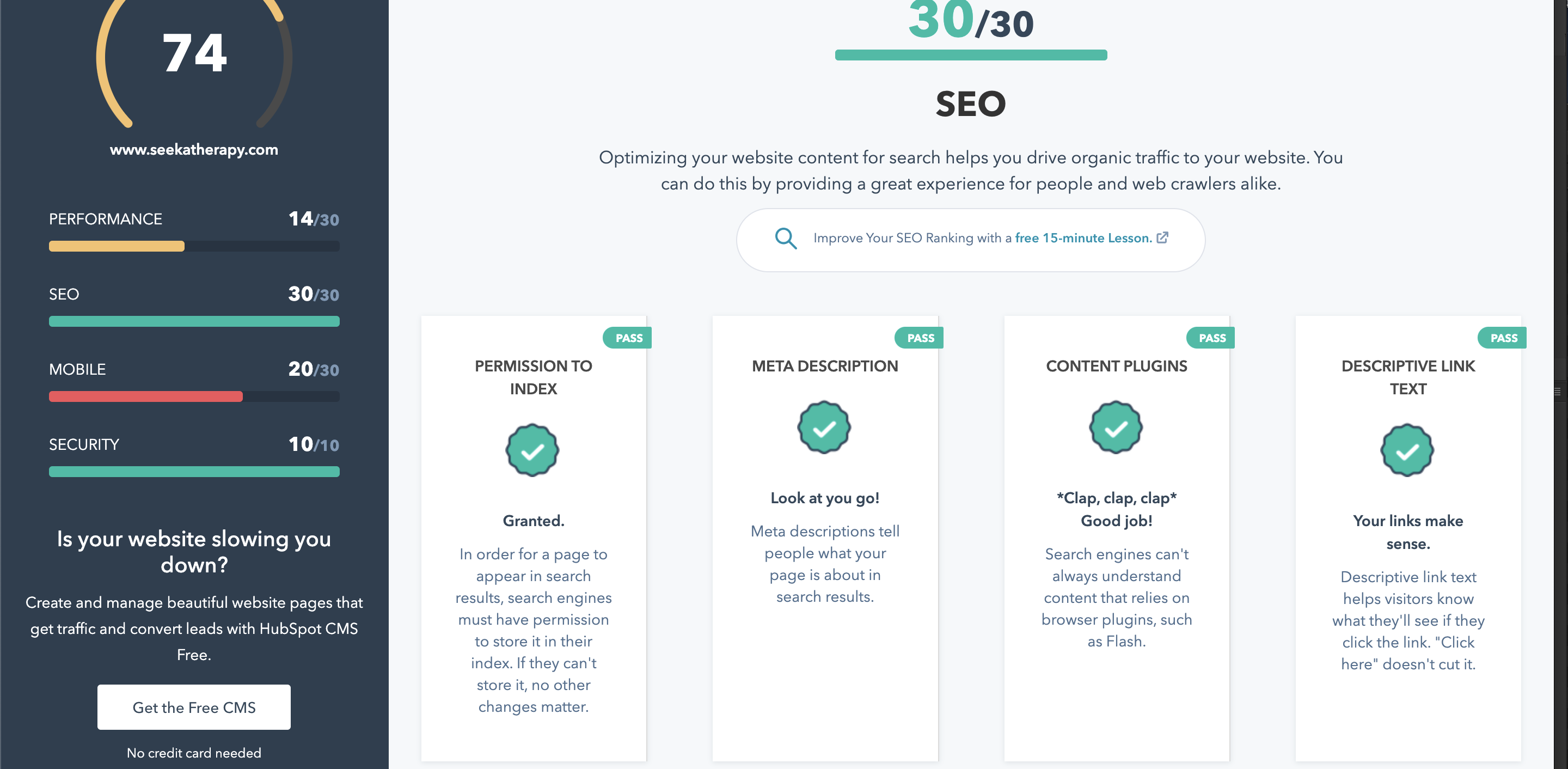 Next in line, is SEO or unabbreviated search engine optimisation. Search engines are getting more and more complex as more and more people try to trick the main search engines into ranking their website content on page 1. Link farming, keyword stuffing and spammy guest blogs are just a few ways that website owners try to boost their website's organic searching but search engines are not stupid.
If you attempt to do some of these underhand tactics you will end up damaging your appearance in searches and even possibly remove your appearance in search engines altogether if you continue to practice the dark arts of the web.
Website digital marketing: Lead Generation
This is where my website falls down although I am not actively seeking leads at the moment it is something I could consider in future should circumstances change. Most of my digital marketing efforts for my blog and website are done manually by me and HubSpot quite rightly makes me aware that you can automate a lot of the digital marketing activity freeing up much-needed time elsewhere ( I could definitely do with that! ).
Also, as lead generation isn't my expertise they offer a free download, I simply enter my details and download the file. Thankyou HubSpot! 🙂
Website digital marketing: Mobile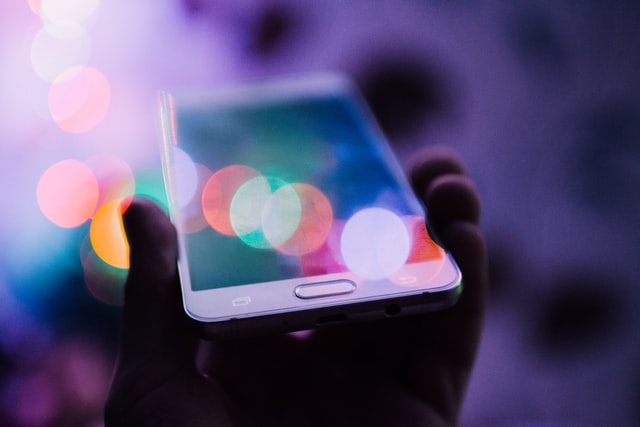 Last, but not least is the advent of mobile web design. A lot of business websites, unbelievably, STILL aren't responsive. In other words, allow the website to detect what device the user is using and change the content to adhere to that screen resolution. It takes a little while to learn how to make a responsive website but once you learn html5, css3 and the @media query then you will be well on your way to making your website more appropriate for all users.
There are alternatives if you don't feel confident with hard coding such as add-ons, plugins and such. Just do a bit of googling and I am sure you will find some information on responsive design.
---
Grade your websites digital marketing capability
Anyway, don't delay in checking out your website and making sure you are doing all the right things to start opening your digital flood gates! Don't worry if you aren't, at least you will know what you need to change in order to make your website work for you and more importantly, for your users!